Login
Jump to navigation
Jump to search
To access USA Staffing (http://usastaffing.gov) or USA Staffing Stage (http://stage.usastaffing.gov). Users must abide by the USA Staffing Rules of Behavior.
Smart Card Login
Agencies that issue Personal Identification Verification (PIV) or a Common Access Card (CAC) require you to log in using your smart card. For instructions, see Registering your Smart Card.
I don't have a Smart Card
Users that do not have a permanent Smart Card require an exception to log in to USA Staffing. For users with a Smart Card exception, USA Staffing is implementing Login.gov as its alternate login process.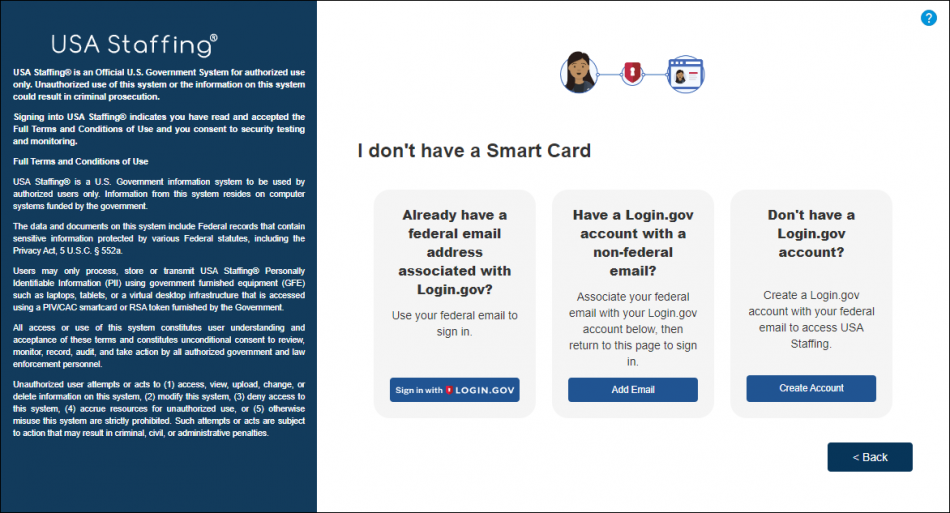 If you need assistance with your Login.gov account please see:
Login.gov Get started with Login.gov
Email Address
This is your official work email address as entered when your user account was created in USA Staffing. When a system administrator creates a USA Staffing account for you, you will receive a welcome email titled "Your New USA Staffing Account" containing the email address used to create your account.